Thank you for your inquiry. We will reply asap
What our customers say about us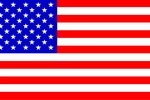 Excellent service. Booking on email well managed. Pick up as scheduled, exactly on time. Great vehicle and professional driver. Impressive service all round.

John P., USA
September 2022
On time, easy to organize and make changes , friendly driver etc and direct contact with the driver which makes a difference

Sophia K., NZL
August 2022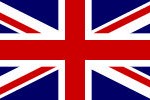 Excellent service and the driver was very polite, English was great. Overall top service!

Steve K., GBR
August 2022

Driver was on time at terminal. Overall great experience !
Arturo G., ARG
August 2022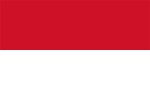 The driver was waiting for me as expected, in time. The car was very clean and tidy. The driver promptly took me to my destination.

Rong B., IDN
July 2022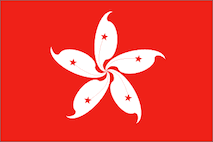 On time and would highly recommend everyone to use this service for travel in Osaka.

Kim S., HKG
July 2022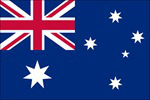 Very professional and reliable service. We have used this car service company in many countries over many years and continue to return time after time as a result of this.

Adam A., AUS
June 2022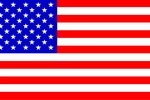 Everything was great. Fast communication, great service, on time, and very comfortable!

Hristo V., USA
June 2022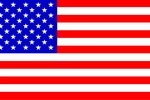 Excellent and thoughtful services. Highly recommend to others who need limo services in Osaka

Sally O., USA
June 2022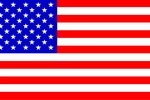 Used twice in Japan for Airport pick ups and service was excellent - on time , clean vehicles , good driver and knowledgeable about the local area .

Phillip M., USA
June, 2022

Door to Terminal Service in Tokyo
Our driver was punctual, informative, and very courteous. Our pick-up address was in a residential neighbourhood where houses can be very hard to find. He was early, kept us apprised of our expected time of arrival at the airport and provided interesting commentary during our journey. Overall, the experience was very positive.

Mr. Zha, HKG
May, 2022

Wonderful trustworthy company and service.
This was our first time travelling from Australia using Asia Car Service. We were provided with drivers for 8 hours in Busan and Osaka. Our experience and service was first class. The drivers were local with a great knowledge of their regions, preferred locations and best routes for travel. Despite basic English levels the drivers communicated sufficiently for our comprehension. The cars were magnificently presented, very comfortable and the drivers just wonderful. Respectful and honest in every way with the appropriate level of good humour and insight. Very happy customers.

Kim B.
Managing Director at Burke Urban Developments Pty Ltd., AUS
May, 2022

I couldn't believe what a wonderful service they are. Drivers are very personable and helpful. Very punctual and kept communication at all times I would highly recommend this service .

Neal D.
Verizon Digital Media Services Inc., USA
May, 2022

You can rely on this company! They return calls and emails FAST. If they say they will be there, you can count on them! Very happy with their service in Japan. I needed large van for my family and mother with wheelchair. No problems.

Harvey L., USA
May, 2022

Great Service from collection at the Airport to my hotel and then back to the Airport a few days later. I have used the service a number of times and find it reliable, prompt, courteous. They inform you of who your driver will be, the number plate of the car and the drivers mobile number. could not be in safer hands!

Kevin S., UK
Apr., 2022

Your team is amazing, helpful, professional and very patient! I truly appreciate your flexibility. Recommended! Best regards,

Jenelle M.
Executive Assistant at Deep Isolation, USA
March, 2022

Review of Kobe driver - Stephen.
Our driver Stephen was superb. He mad the last day of our trip to Japan delightful driving us to all of our chosen sights and restaurants in Kobe and we arrived at KIX airport with plenty of time to spare. Outstanding service!!!

Robert R., USA
Mar., 2022

Thank you so much for the free upgrade and good service. Was a pleasant ride. I would highly recommend this service to others.

Francesca Y.
Jacksonville University, SGP
Feb, 2022

Very Professional and Responsive!
I found Asia Car Service through a series of internet searches. Our group was looking for an easy and reliable pick up at Narita Airport in Tokyo in order to drive to Hakuba ski area for a vacation. Asia Car Service was easy to communicate with, responsive and the driver was very professional and helped us get to our destination on time without issue. I would not hesitate to use Asia Car Service again. They were excellent.

Wayne C.
Lyondell Basell Industries, USA
Feb., 2022

We appreciate all you did for our client and our company and next time we have a client arriving in the area, I will make sure to reach out to you.
Best regards,

Luka S.
Affiliate Manager at Blue Nile Livery LLC., USA
Jan., 2022

The experience went fully as expected. Service by the drivers was fantastic, and the car quality was excellent. Would recommend to anyone visiting Tokyo.
Regards,

Declan N.
Commercial Director at Colliers International, PRC
Jan., 2022

9 Perfect Transfers
My wife and I have just returned home after a 30 day holiday in Hong Kong, China and Japan. Prior to leaving, I booked a total of 9 transfers that included airport, hotel and cruise ship pickups. One day prior to each ride, I received a detailed email confirming the pickup time, the name of the driver and the licence plate number of the vehicle. All the drivers were very professional, courteous and on time. All the vehicles were very clean and bottled water was provided. I was very impressed that all 9 transfers were completed flawlessly.

Mike T., CAN
Jan, 2022

Communication was excellent throughout the booking. Driver was waiting to meet us and was courteous and professional.

Valerie W., U.K.
Nov., 2021

Your service throughout this process has been exceptional. I would not hesitate to recommend your services. I also need to say the driver we had on November 11th (I can't remember his name) was without question the best driver I've ever had. He was beyond professional and very attentive. I wouldn't hesitate to use him again the next time I'm in Tokyo.

Peter W.
Disney Resort, USA
Nov., 2021

Good Evening! Just wanted to thank you for the service you provided to Mr. Parnell. I will definitely reach out to you next time he goes to Tokyo. Take care!

Cheryl
Global Administration, Manpower at IBM, USA
Oct., 2021

I would like to thank you for the excellent service provided by your team to transport our family from Kansai Airport to our hotel destination. The driver, Mr. Amano was prompt, courteous, and greeted us with a welcoming smile. We look forward to another time when we would be able to your service again.
Once again, Thank you.

Jamie N., USA
July, 2021

I want you to know that I was very pleased with the service you provided on both transfers. Very good drivers, clean car and all around quality service. I look forward to using your services in the future.

Jerry K., USA
July, 2021

I was very pleased with your company's service and driver provided last night at KIX. He was waiting with a name sign, professionally dressed, helped with the suitcases to the vehicle. Although booked a sedan, we pleasantly accepted a shiny new black minivan. Very clean, comfortable, with lots of room. The driver obeyed the speed limit and traffic signals, which is not always true in other cities in Asia. I will definitely use Asia Car Service again and will recommend them to my colleagues and customers too.

Darrow W., SGP
July, 2021

We used this service five separate times on our trip to China and Japan. Each time the service was perfect! The one time we could not find our driver (our fault, we had missed seeing him) one quick phone call resolved the issue. I cannot recommend this company highly enough and I will certainly use them again next time I travel to Asia.

Valerie V., CAN
May., 2021

I wish to thank you for very good service for my transfers in Osaka and Yokohama. I will recommend Asia Car service to my friends and colleagues.

Bruce H., USA
Apr., 2021

Thank you! I heard from our group leader that your drivers were very patient waiting for the group to exchange money at the airport before departing, and they appreciated being provided waters. We will keep you in mind for future programs to Tokyo.
Best,

Danielle R.
Faculty Programs Coordinator, CISabroad, USA
Mar., 2020

Please tell Mr. Zhang thank you for his kind and professional service today. I was unable to converse with him because I don't speak Japanese; but he did a great job and I appreciate his support very much.
Thanks, again.

Kathryn N.
CEO, Android Industries, USA
Feb., 2020

Thank you for all your assistance with my booking and a perfect trip to the airport. I will recommend you to all my friends. Regards.

Anne Marie A., AUS
Feb., 2020

Thank you again.. All drivers have been great!!
Cary J.
Jardin Labs, CAN
Jan., 2020

I look forward to my next trip here within Asia and availing of your service. Excellent service esp driving skills of Tokita-san.

Maribelle F., AUS
Jan., 2020

Thanks. Mr Lin was excellent in his service and he was very professional. Will certainly use the company's service next time. Regards,

Monica B., SGP
Dec., 2019

Thank you for your services, Mr Bao picked us up and is a great driver. Thanks kindly and once again please let our driver know he did very well! Please let our driver and his manager know we appreciated him! He arrived ahead of schedule, was very courteous, very kind, and thoughtful!
Thanks for everything you guys have been great!

Vince C., Ttplabtech, U.K.
Dec., 2019

Just want to thank you for outstanding service on the service from Yokohama port to Narita airport. The driver Ms Xiaolin was waiting for us at the time of de-embarking from the Ship and drove us safely to the airport. I also commend you for you communication before and when the driver was waiting for us. I will recommend you to my friends and will get a quote for my upcoming trip to Asia.

Judah W., USA
Nov., 2019

I would like to send you a note for the excellent and professional service of your driver, he is very helpful and thoughtful! I will definitely book your company car if I travel to Japan next time and also will definitely recommend your car company service to my friends!
Many thanks,

Maggie C.
Senior Brand Communications Manager, KIEHL'S, HKG
Nov., 2019

Just wanted to say sorry for not responding earlier regarding the level of service provided by the company as well as the driver.The drivers are excellent and so professional.

Lee C., Telus, CAN
Aug., 2019

Just wanted to let you know that we had a fantastic time with our driver Mr. Tokita. Even if he's English was limited, he was very kind, knowledgeable and helped us get prepared for the trip (such as getting wi-fi, sorting out train passes and assisting us with check-in). I am passing on your service to my colleagues for the future. You made the start of our trip so much easier. Thank you again!
Regards,

Sanita K., AUS
Aug., 2019

We have been very satisfied with your service and I would like them to use it too.
Clinton T.
Strikingly, assistant
June., 2019

Who can I send an email to at your company where I can tell him/her what a wonderful job you and your colleagues did for me. You all were the greatest.

James V.
Bloomsky, USA
June., 2019

Service was excellent and enjoyable thank you!
David D.
Market Manager, Revelian, USA
May., 2019

Car Service functioned perfectly. Mr.Chen is a real professional driver.The service was responsive.
Lily L.
Starming, Market Manager
May., 2019

Thanks for this.I just wanted to Thank you and the team.The service was responsive.
Rachael C.
White Wolf, USA
Mar., 2019

I just wanted to let you know the driver Mr. Wang was excellent! He was ready waiting for us, we took a while to clear customs but he was very patient. We then needed to go to the JR travel office to exchange our rail passes so he guided us there and again patiently waited for us. Mr Wang was a great driver. We're really happy we chose to order a driver through your company. Thank you for the great service!
Kind regards,

Philip P.
Sales Manager, Tenarre Pty
Sep., 2018

Car Service functioned perfectly. Mr. Takaoka is a real professional driver, I was very happy and look forward to your driving service last time.
Sincerely,

Zwahlen R.
HR, SLIM, USA
Sep., 2018

I wanted to say thank you for the services your company did provide me. The driver who picked my family and I up at the airport was wonderful. I will highly recommend your company to friends traveling to Osaka.
Best,

Tom M.
Account Executive, Gateware, CAN
Sep., 2018

Thank you for the service, it was perfect. Always refreshing to have smoth transportation whilst abroad.
Best,

Philippe G.
Manager, PTI, ESP
May., 2018

Just want to say the service was brilliant!! The driver was excellent. Thank you.
Kindest regards,
John K.
Director of Sales, Enting Water, UK
Aug., 2018

Thank you so much for the great service you and your company have provided to us. I have recommended you to my colleagues. Thanks again.
Kind regards,

Lucy R.
Manager, BonTon, USA
Jun., 2018

Thank you for the excellent service. The driver arrived early and was very very helpful. I really appreciate it and will definitely recommend your company to my friends. Thanks again.
Yours,

May J.
Manager, 4com, USA
Dec., 2017

My driver was excellent and professional, please pass on my thanks.
Pat B.
Account Executive, Ford, USA
Dec., 2017

I would just like to pass on our sincere thanks for the wonderful service while we were in Osaka.
Best Regards,
Daniel H.
Engineer, Nauman Group, DEU
Dec., 2017

We really enjoyed your services and found all aspects very professional. We'll be sure to contact you in the future with any add'l requests.
Thanks!

Kevin G.
Manager, Premier Group, CAN
Jun., 2017

Thank you so much. Really excellent service. Looking forward to using you next time I am in this region.
Darren
Darren Y.
Account Executive, Periscopix, UK
Jun., 2017