Thank you for your inquiry. We will reply asap
professional chauffuers and quality vehicles
We provide a range of quality new vehicles with a professional chauffeur to ensure you get to your destination safely and on time. If you have any leisure time while you are here we can also recommend famous sites and the current hot spots. Let us chauffeur you to the city's best restaurants or shopping districts. We offer an extensive range of luxury sedans and vans that are fully insured and available 24 hours a day, 7 days a week!
The Toyota Alphard is a luxury MPV popular as limousines across Asia. The Alphard delivers strong safety and roominess and luxury not common in the ordinary MPV's. The large luggage capacity makes it great for airport transfers, holding up to 6 passengers, or 4 passengers with luggage.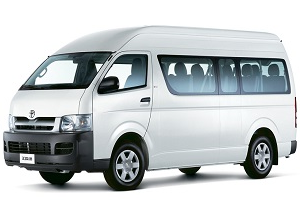 The Toyota Hiace provides versatility and comfort for up to 9 passengers, or 6 passengers with luggage.